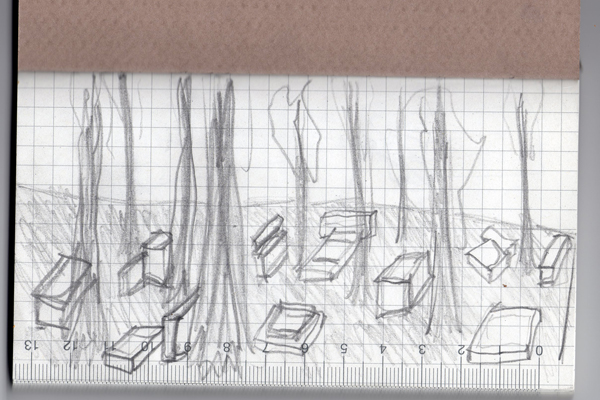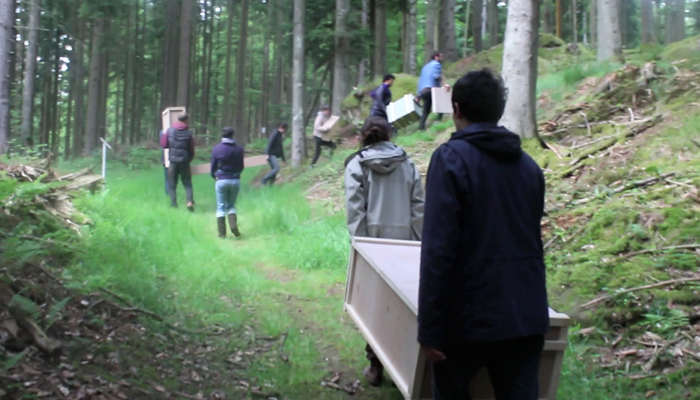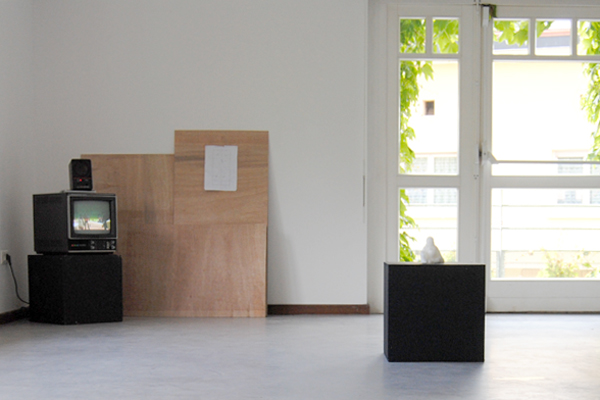 Galerie des espaces disparus
sapin, okoumé, bois exotiques, bois tempérés, vis et poignées, 
vidéo 19''
This procession took place in the forest of the Heidenkirch,
a natural park across the French-German border.
Debert prepared crates to accommodate works of a group of
artists, which were moved for a few days in the forest.
He planned a route to lose these boxes somewhere there
in a clearing in the middle of the woods.
The caravan was observing transportation movements,
migration and assistance. A month later the unfinished convoy
had metamorphosed into a new home for spiders and ants.

06_2014.


Photogrpahies prises dans la forêt de la Heidenkirch
ainsi que dans l'exposition Pic-Nique à Artopie, Meisenthal.