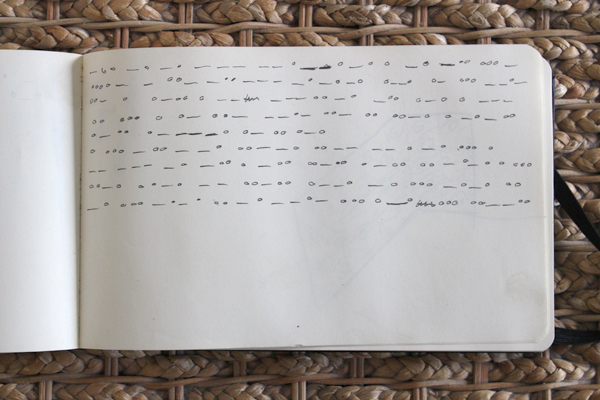 Mariage
performance, paille, tapis et bidon
in collaboration with Louis Picard, 2016. 


After translating a chosen passage of the Marriage
of heaven and hell of William Blake into Morse signs,
these signs were translated again into smoke signals
as part of a public performance.

How do you know but every bird that cuts the airy way
Is an immense world of delight, closed by your senses five?

Wiliam Blake.


Festival of performance Excentricités 7 in Besançon
VOIX CRIS VOCIFERATIONS