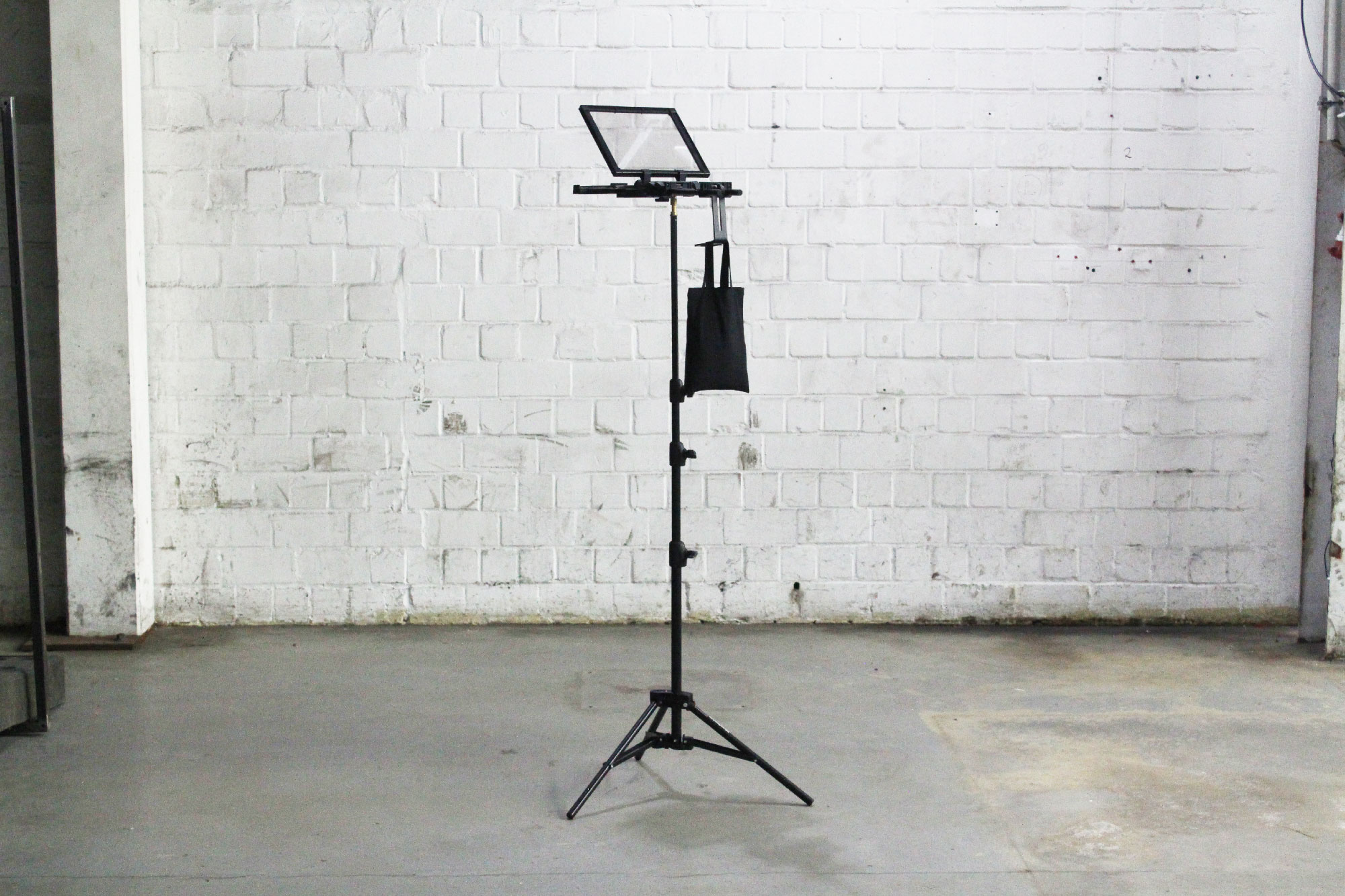 Berlin Art Prize, group show, the shelf, Berlin, 2018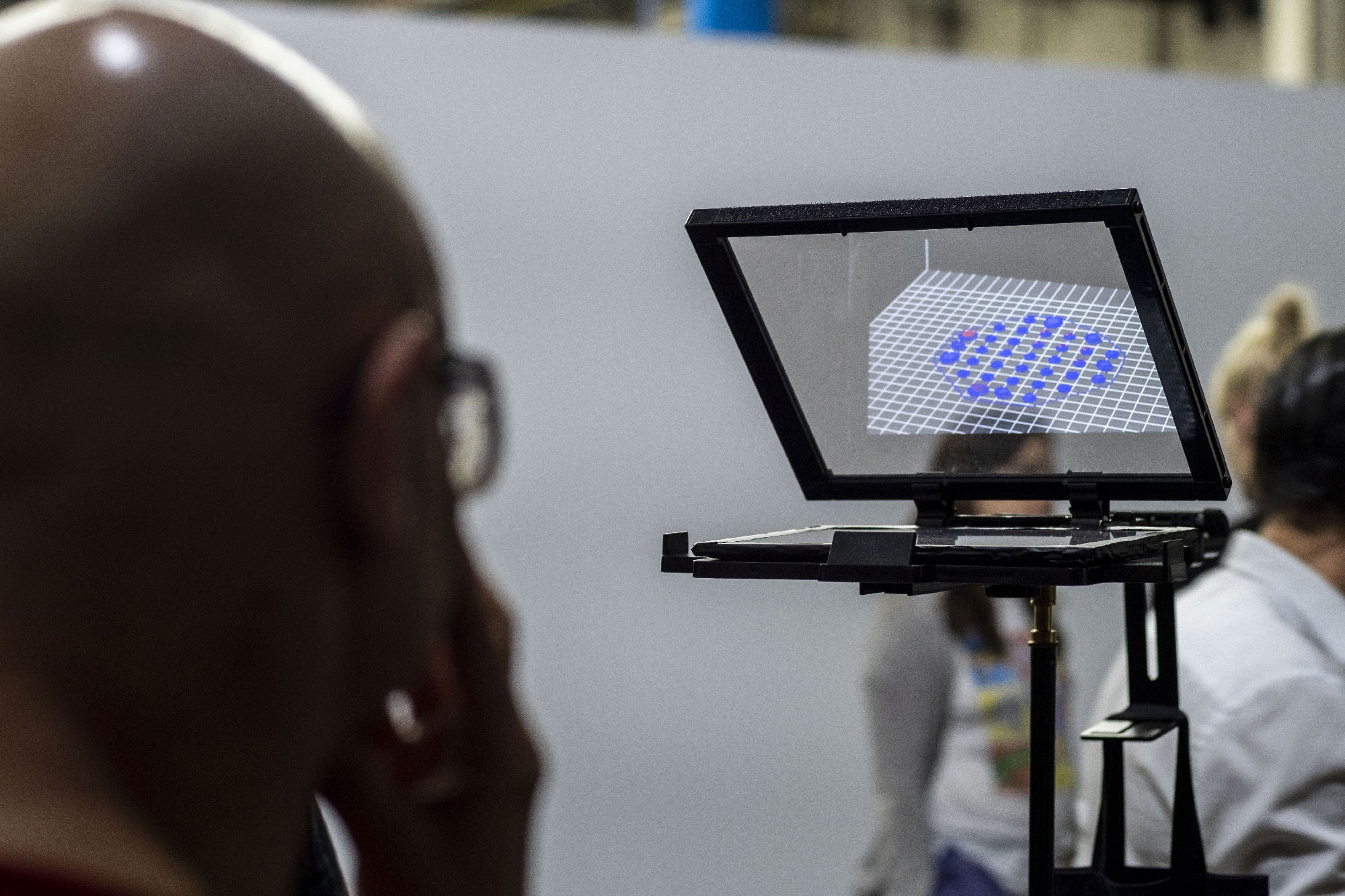 Souffleur
animated video on teleprompter,
170 x 50 x 50, 00:05:00, 2018

«Souffleur» is a teleprompter equipped with a video player ;
it shows a moving text reflected into glass.

The text is a visual description of the movements
in the library scene in «Wings of Desire» from Wim Wenders.
The text alternates with an animation showing
the 3D printing process of a chess game.